BYD | Battery-Box Premium High voltage Batterij HV | 5.12 kWh | 204 V | incl. base en cover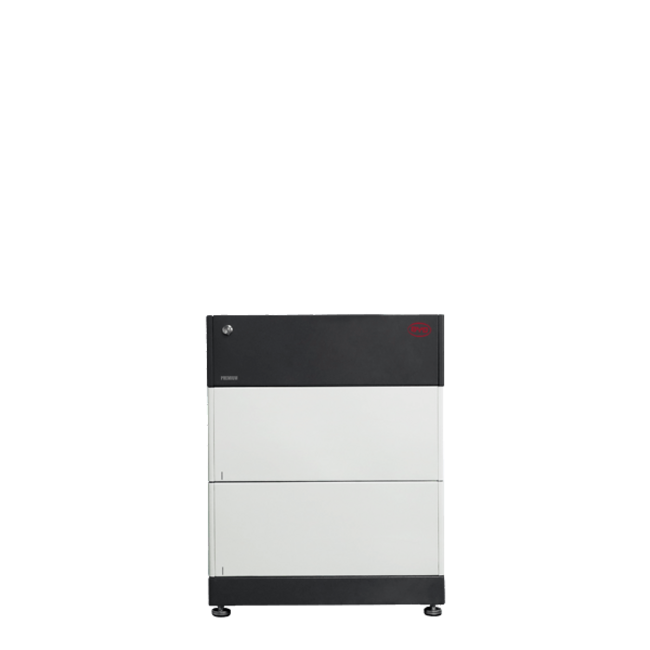 BYD | Battery-Box Premium High voltage Batterij HV | 5.12 kWh | 204 V | incl. base en cover
---
BATTERY-BOX PREMIUM HVS / HVM
• Capable of High-Powered Emergency-Backup and Off-Grid Functionality
• Highest Efficiency Thanks to a Real High-Voltage Series Connection
• The Patented Modular Plug Design Requires no Internal Wiring and Allows
for Maximum Flexibility and Ease of Use
• Cobalt Free Lithium Iron Phosphate (LFP) Battery: Maximum Safety,
Life Cycle, and Power
• Compatible with Leading 1 and 3 Phase High Voltage Battery Inverters
• Two Distinct Modules to Cover the Complete Range of System Sizes
• Highest Safety Standards like VDE 2510-50

One Battery-Box Premium HVS is composed of 2 to 5 HVS
battery modules that are connected in series to achieve a
usable capacity of 5.1 to 12.8 kWh.
Additionally, direct parallel connection of up to 3 identical
Battery-Box Premium HVS allows a maximum capacity of
38.4 kWh.
Ability to scale by adding HVS modules or parallel HVS stacks
later.
---
Als je op zoek bent voor andere product - neem contact met on op